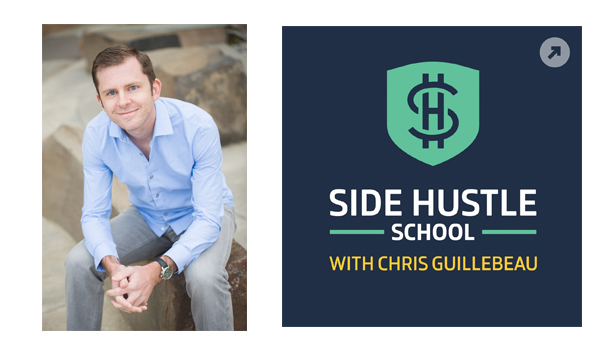 The New Year is approaching. What better time than to think about the next year in your career? Chris Guillebeau's recent book, Side Hustle: From Idea to Income in 27 Days
, is a great place to start.
It gives the ambitious an unlikely pathway to innovation and earning that they has been lying dormant in the 8 to 5 workday. We don't need to work a traditional job or take a chance on entrepreneurship. There is a both/and option where we can have cake and eat it. Side Hustle provides its readers a chance to find success, wealth and security outside of the monopoly of employment.
"The sole purpose of this book is to help you increase your income and your security, giving you more options and allowing you to do more of what you want."
Cover to cover, the book will help you come up with a unique business proposition that you can use to make money within 27 days. And the book delivers. It will take you through so many simple steps from idea generation, to managing logistics, organizing workflow and celebrating your first dollar.
And the most impressive and winning part, you will read many stories of people who fell into unlikely side hustles and made their personal dreams come true.
You will also be invited to hang out in Mr. Guillebeau's Side Hustle School, where you can listen to his podcast. Every day, you'll listen to the story of a side hustler who found success following the formula in his book.
In my experience, whether or not you make any money on a side hustle is not entirely relevant. For me, it provided a fun diversion from the stress of the high-pressure corporate career. It gave me energy and optimism and confidence. Something to think about apart from the wicked puzzles I was tasked with on the job.
So think about Side Hustle: From Idea to Income in 27 Days
 for your holiday read. It might give you an entirely different outlook on your career, your income and your work in the New Year.