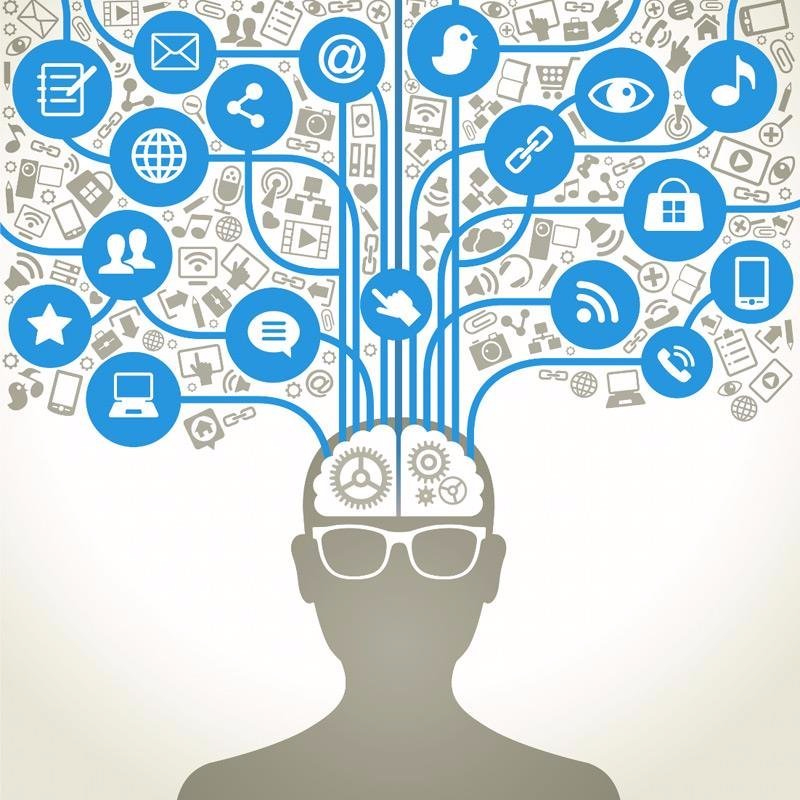 Leaders, it is past-time to brush up your technology literacy. This area has huge potential to generate revenues or improve outcomes. If you are snoring already, that's because this is old news. And yes, it may be old, but it is still table stakes. It is just plain wacky to allow managers and executives to treat technology literacy as a choice, something that can be delegated to Millennials and other technology savvy folks. We all need to be technology literate.
Let's use data science as an example. It relies on technology for its collection, storage, management, extraction and visualization. It is one of the fastest and most direct methods for accelerating a business strategy, particularly when innovation is involved and market disruption is the goal.
Zach and Chris Gemignani talk about the invention of the automobile in their book, Data Fluency: Empowering Your Organization with Effective Data Communication
.
The first Ford Model T left the factory on September 27, 1908. Less than 20 years later, in 1927, Ford had produced 15 million cars as supply and demand caused a massive societal shift -- the United States literally drove into a new society.
This innovation, this market disruption, spread rapidly through the United States. Today, learning to drive is a right of passage for many young people in North America, and it is considered an essential skill. It was rapidly adopted by its customer segment and has persisted until today. Only now are driver-less vehicles starting to disrupt the marketplace.
Yesterday, General Motors revealed its plan for a fully autonomous electric car with no steering wheel scheduled to hit the road in 2019.
Zach and Chris Gemignani compare this phenomena on our roads to the advent of big data. We are saturated by data and yet we have not learned how to use this data to our advantage.
Although generations of teenagers have learned how to drive as a right of passage into adulthood, and with it have found new degrees of freedom, we have not systematized the acquisition of skills essential to ensure data fluency. The language at the heart of the highways of commerce, now, and even more so in the future, is available to relatively few.
This is a big problem. Controlling access to data is a way to stymie innovation. Imagine not being able to read and trying to lead an organization on a challenging mission. You would be at the mercy of the people around you. And this is the truth today, if you are not conversational in technology and data science techniques, and you do not have a knowledge of how to use data to inform decision-making and spur innovation, you are vulnerable. It is easy to be misled by people who are aware that you can't challenge their positions.
Although this sounds a bit paranoid, data often highlights operational failures and points at solutions that erode existing power bases. Even though these changes may be a force of good, they can negatively impact individuals who are concerned with their position and income. Good leaders will create conditions for innovation that mitigate this risk. But one of the best ways to avoid it is to become a data buff.
Data science is an untapped well for many organizations. In fact many are preoccupied with managing and protecting data, but lack maturity in applying it to core business problems. Data is being collected so quickly and in such significant volumes that organizations are struggling to contain it and to figure out how to use it. There are many who are missing the opportunity to capitalize on the sophisticated use of data science, which uses algorithms to predict future trends.
This info graphic from Tech Target provides an overview of a data scientist. Know how to spot a real one! And get schooled.
Typical innovation journeys begin with a clear problem and a creative mind. Some start with a hunch. This is where using a design-thinking approach to innovation can be helpful. One of the first steps is gathering information, conducting research to know everything about a particular business problem. Mining your data sets is a key step in this process. The data can identify invisible opportunities for change that can be used to disrupt an industry or marketplace. This is where innovation is born.
Once you have launched an innovation, the data can also be used to measure the success of your organization in launching and operating a new product or service. This is where data insights can help you to optimize business through continuous improvement. You should be using data visualization to show the progress of your company against your key performance indicators.
And so data is an important link between innovation and optimization. It is a beautiful thing!
I know what you're thinking...
Privacy is a huge consideration in the application of data science, especially in government, health care and banking. The standards for collection of data and protection of privacy are clear. But so are the expectations of consumers.
Every person who interacts with these behemoths also interacts with countless other service providers out there in the world, including Google, Amazon, Facebook and Apple. We all know our data is being used to generate algorithms to understand and predict our consumer behaviour.
We expect that our privacy is protected. But we also expect that you use our consumer data to provide us with better customer experiences. Neglecting this component in a marketing strategy will certainly provide a result.
---
Don't be shy. Let me know what you think. Comment below or share on your fave social media channel.